What is a V317 Form?
What is a V317 form?
A V317 form is the application form required to transfer a number plate between two vehicles, or to retain a registration for future use. The form can be downloaded using the following link.
How do I complete the V317 transfer form?
The V317 transfer form is relatively simple to complete. If you are transferring from one vehicle to another, before doing so, you will need to have the V5C registration documents available for both vehicle involved in the transfer. Generally speaking, both vehicles will need to be taxed and have a valid MoT if over 3 years old but there are some allowances which can be found on the accompanying information sheet on the V317 transfer form. The number plate that is to be transferred is referred to as the donor vehicle and the vehicle that is going to have the registration assigned is referred to as the receiving vehicle.
Once the transfer form has been completed, both V5C documents must be posted to DVLA along with a cheque for £80 payable to DVLA. The transfer usually takes about 7-10 days but can be longer if the donor vehicle requires an inspection.
If you are wanting to retain the registration for use at a later date, then you just complete option B on the V317 form shown below and send it along to DVLA with the £80 cheque. DVLA will, again, complete within 7-10 days and reinstate the original plate to the car that the private registration is coming off.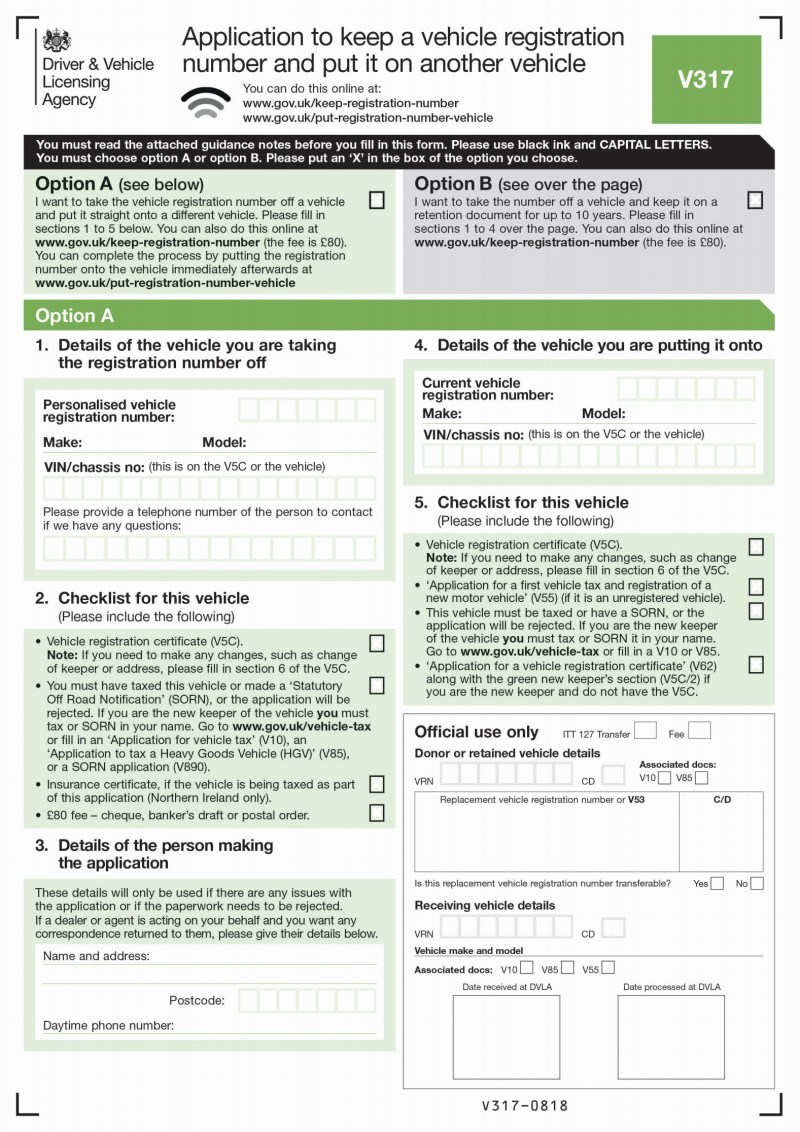 You may like to read our more informative page on our
or
How to transfer or retain a vehicle registration number (V317)