How Did it all Start?
I had always had a fascination with old Registration Numbers wondering why some registrations were nicer looking than others, but never thought that one day I would be running one of the leading personalised number plate companies in the UK.
It all started in 1993 when I eventually decided to buy a private plate of my own. Back in those days, there were two popular publications where registration plates were advertised. They were the Autotrader and Exchange and Mart. I scoured through the car registration plate sections week after week yet found it almost impossible to find my initials, MJD. Then early one Thursday morning, I spotted MJD 611 advertised with a company called Registration Transfers in the Exchange and Mart for £2,600. It was more than I could afford but I decided to make some enquiries and make an offer. It was some time before I had a reply and in the meantime I found the same registration plate advertised elsewhere for £2,200. That £400 difference made me realise that there may be an opportunity to start my own personalised plate business.
I therefore decided to look at cheap personalised registrations that I could afford and then attempt to sell them. I did eventually buy one which was FWN 333 and after about 8 months I managed to sell it to a local solicitor. I made such a small profit after all the advertising that it hardly seemed worth it, but I persevered and as my stock list grew, so did the enquiries. We have now sold over 300,000 personalised car registrations since that time establishing ourselves as one of the market leaders-and we managed to build up one of the nicest personal collections including 1 MJD, 11 MJD, MD 11 and M42 TYN along the way.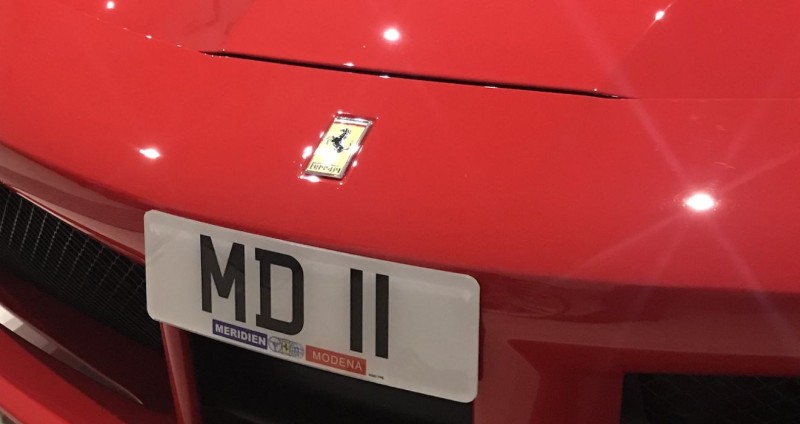 Why choose The Private Plate Company?
Our philosophy is quite simple. "Do it once - Do it right". Unlike some companies, we would never sell a personalised registration before giving an absolute assurance of its availability. All too often we are contacted by customers who have paid for a new registration number with another company only to be told weeks later that it is unavailable. Its no secret that some of the registration plates we have for sale are also available through other companies yet our database is constantly updated and prices are refreshed daily to ensure you will get the very best possible price from us along with a service that's second to none. However, if you should find the same registration advertised cheaper elsewhere, please let us know. It may be that we haven't yet updated our website or we just haven't been informed by the selling party. If this happens, we will do our utmost to make sure we will still offer the lowest price possible along with our exceptional customer service.
We are very well respected as professionals and also recognised by the DVLA as resellers of personalised registrations. As a rule, we can arrange most registration transfers within days from the receipt of documents and cleared funds.