Personalised Number Plates
Personalisation is the term given to an act where someone defines an article to his or her own individual specifications or tastes in order to be different to everyone else. Personalised registrations allow an individual to choose their own form of personalisation for their vehicle.
Generally speaking when you buy a car or motorcycle or any vehicle for that matter, the vehicle registration mark allocated by the DVLA system will be non-descript and quite boring although it will be exclusive by virtue of the fact that everyone must display a different reg plate on their vehicle.
Choosing A Personalised Number Plate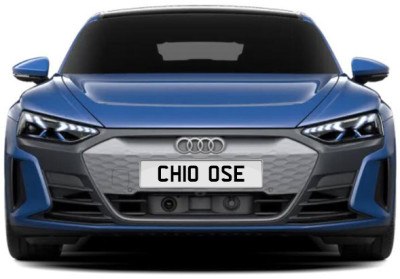 If you are choosing personalised plates, you will be making a statement or just making a car more attractive by having a bit of fun. There are lots of reasons for buying personal registration marks. One reason is to disguise the age of your car by adding a non year letter registration plate like a cherished registration plate or a cheap Irish registration, as they do not show when the registration marks were issued which in turn doesn't let drivers see how old the vehicle is via the registration plates.
Why Buy Personalised Reg Numbers?
Personalised plates can be great advertising tools. For example, they are a great tool for limousine or chauffeur companies as well as coach companies and funeral directors who keep their vehicles for many years as disguising the vehicles with dateless registrations only cost a few hundred pounds. The most popular reason for buying personal reg numbers is to add individuality to the car, although there are lots of other reasons like advertising for example. Lots of business owners buy personalised vehicle registrations to advertise their company name. It's a great way for other motorists to remember the business.
Personalised Registrations as A Gift
Buying gifts can be really difficult, especially when you are trying to buy for someone who has almost everything. Birthdays, Christmas, weddings and anniversaries where a personal number plate makes an ideal and long lasting gift idea that can be tailored to a name, date, place or memory. We have sold over 300,000 personal registration plates all over the UK and have hundreds of reviews from customers approving our credibility as the nations favourite registration plate supplier.
We are also a driver and vehicle licensing agency authorised reseller of personalised registrations with a huge selection to choose from. Whatever your reasons, be it a DVLA registration for business or pleasure, a dateless registration as an investment or just something cheap and cheerful to hide the age of your vehicle, call us on 01639 888833 and we will be able to help you find and purchase the perfect combination and also assist with the transfer process. After all, we have been in business since 1993.