Car makers love being featured on the old Top Gear and new The Grand Tour show, allowing them some free advertising for their latest super or hypercar. But the bosses at Rimac Automobili, the maker of the Concept One, will be shaking their heads after Richard Hammond turned their million dollar electric racing car into a burnt-out heap.
The Rimac Concept One
The Croation company is definitely getting plenty of press, but perhaps not quite how they imagined. The Rimac Concept One is a 1,088 horsepower electric model with four engines, one for each wheel, which use an all-wheel torque vectoring system for stability and handling. Capable of 220mph, with a 217-mile range, each of the company's models is built to a highly limited number to maintain exclusivity, making Ferrari and Lamborghinis look distinctly common in comparison.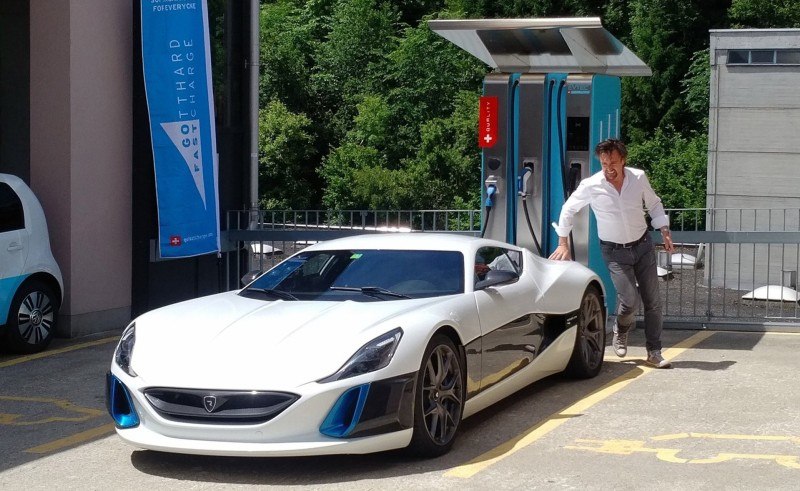 The Rimac Company
The company first emerged at the Frankfurt Motor Show back in 2011 and has only produced around 88 total models, presumably with some very exclusive number plates. There's a smaller racetrack-focused Concept S for those who want even more electrical performance. It is a partner of the Formula E world championship to promote green cars, Rimac also provides components for other high-powered cars like Koenigsegg and Aston Martin.
Upcoming Rimac models
Whatever the company does next, it will always be haunted by the tagline of "makers of the car that Richard Hammond crashed", but for those who can afford them, it will do little do dampen enthusiasm around this most limited of supercars. With the company operating in a highly secretive manner, we don't know what the next vehicle off its tiny production line will be, but we can look forward to plenty of more stories and coverage than it would have otherwise received.
For reference, Hammond had been driving the electric car for a few days before hand, so should have been used to its distinct performance and handling characteristics. Even so, questions are being asked about the show, which might have to be delayed as he recovers from a fractured knee, and the attitude of the stars to their driving, particularly their love of inherently dangerous mountain roads where this accident took place.