Private plates are classically stylish or comically witty, but no matter what they read they symbolize our personalities and are trademarks proudly worn on the cars that we own. Not only are most of them highly sought after, but they are seriously collected among many people around the world.
Private plate sells for 3 Million USD
A private plate has been known to auction for dhs 70,000,000 (roughly 3 million USD) sold to a Saeed Abdul Ghaffar Khouri of Dubai for simply having only the Number '1' displayed on the plate in 2008.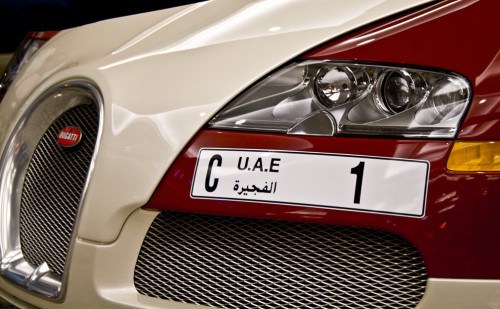 Number plates with low numbers
It is prestigious to own a plate with a low number and in this case you can't get any lower than a one. This may seem farfetched, but these plates mean a lot to collectors-they will go out of the way to own a one-of-a-kind plate to fashion their favourite vehicle.
Simplistic sophistication is what private plates are best known for. Even the most elegant of vehicles fashioned with a personalised plate increases its desirability, if only to separate it from the common car. Owning a private plate is not a complete statement of vanity, but is rather a connection between personal identity and lifestyle. Many people trademark their cool rides to identify it to its owner. For instance, magician Paul Daniels chose the personalised plate, 'MAG 1C', and well-known boxer Amir Khan sports the plate, 'BOX 111G'.
Private number plates are symbols that allow us to share a little about ourselves with strangers, as well as add a highly regarded, eye catching addition to any car.