Ok so it's 2015 already and this year is going to get busy with new cars being launched plus the release of the new James Bond movie-Spectre. Everyone loves a Bond movie and have done since the first one was made back in the 1960's. Who would have thought they'd be still making them now.
We have seen several actors play the James Bond character on screen and I know they're all cool, sophisticated and good looking men and these specially trained secret service men can only drive one vehicle. A sleek, sexy & powerful car.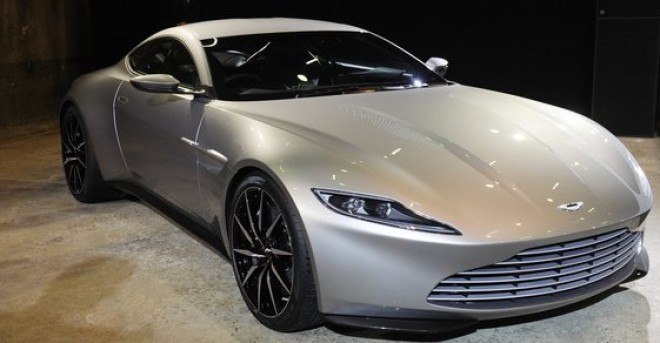 Aston Martin has been the popular choice for Bond himself and the first one to be used was the Aston DB5 in the 1964 film Goldfinger, starring the cool Scotsman Sean Connery. The film makers have gone on to use other sports cars throughout the years from Alfa Romeo's, a Lincoln Continental, a Ford Mondeo (yes that's correct, Casino Royale), Land Rover, Lotus plus a few others, but the recent movies with the lovely Daniel Craig, an Aston Martin has been the choice each time. We can't blame them as the car is perfect for the Bond character. You can't imagine this sophisticated, cool, hard man driving a Vauxhall or a Volvo, can you?
Aston DB Number plates
Aston Martin is to release the new DB 10 this year in time for the new movie, Spectre, and we are very much looking forward to this. Daniel Craig is by far the best Bond. He has it all. The toughness you'd expect from a Secret service man. He's cool, suave and good looking to boot, which makes him very easy on the eye for all the ladies.
Now enough about Bond himself. Lets look at the DB 10. The car is a modern day interpretation of the DB 5 that was originally seen in the Goldfinger film but has obviously had 50 years of modernisation to re-vamp it from its grille which is smoother and less pronounced-but still has that total aggression when you see it approaching-all the way to its 4.7 litre V8 engine with the expected Aston roar. We love this new Aston, but then again we don't think Aston have ever failed (apart from the Cygnet, and that's not really counted in the Aston range……..Sorry Aston), they seem to get it right every time. Aston Martin we salute you.
See our selected range of DB Registration Numbers for sale at The Private Plate Company