Can Ferrari get any better??? We think they just have!
Whilst waiting patiently for Top Gear to start the other day, knowing they are going to show the new Ferrari made us like kids in a sweet shop. We have to admit that out of all the super/hyper cars, the Ferrari's are our favourites. Can anyone actually name a Ferrari model that doesn't appeal to you, or you thought was a bad design? We can't, if we're honest. We loved Magnum PI's 308 GTS and even now in this modern age, we still think that it looks amazing. What would be your favourite Ferrari model?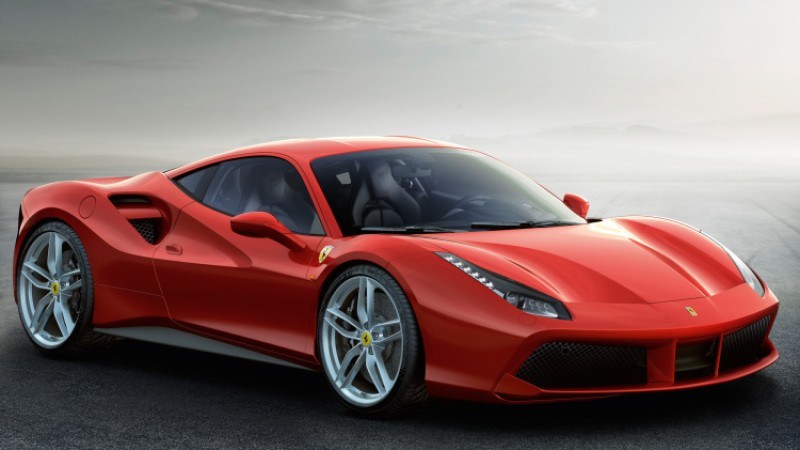 So they have named the new Ferrari the 488 GTB, which will supersede the 458, which still looks amazing and up to the minute. How can they keep designing these cars to replace the current models and still make them look so different and stunning that they are even more desirable than the last ones, so that any 458 owner would want to trade their old model in for this new one? Well if you have seen this new 488 GTB then you'll know why. It just has everything. Even looking at the picture makes us want to scream with excitement. It looks that good, it could just stay on your drive and be envied by the world passing by. But what would be the point in that? You want the excitement of driving this beauty through country roads and letting her go wild like the prancing horse she is.
So what can we expect from this super car? Well with its turbocharged 3.9 litre twin engine, you're not going to mess with this in a race, and with a BHP of 660 that's just eye watering. With its twin-turbocharged engine we will see a top speed of up to 205 mph and it will hit 62mph in just 3 seconds. Yes that really is 3 seconds. Engineers at Ferrari have spent precious time to perfect the sound of the new 488 GTB too. Apparently it will be very recognisable and unique and not the usual crazy sound that we all love. So we suppose we will all have to wait to hear this, which is very very exciting!
Ferrari are getting better at making their engines more economical too. First was the LaFerrari but at a cost of over a million pounds and the fact only a certain amount were made, that was not an option for most Ferrari enthusiasts. But the 488 GTB will be more affordable and more economical to our lovely planet. You can expect 24.8 mpg from this beautiful car, which is better than the 458 which managed 21.2mpg. So its getting better and maybe, in around 15 years, Ferrari will have cars on the road doing 80 mpg. Imagine that!
Visit our website to snap up Ferrari 488 registration numbers whilst you have a chance. Its likely the prices will go up to cater for demand in the future just as we have seen with the Ferrari 458 number plates and 430 registration numbers before that. If you want to sell a number plate related to Ferrari then call us on 01639 888833 for advice