Here at The Private Plate Company, we know that motorists like to use private number plates on cars that they are particularly proud of. Private plates are the perfect finishing touch for truly special vehicles. If you own a timeless classic car, a speedy sports car or a deliciously sybaritic luxury car, you probably want to adorn it with private number plates. After all, this simple modification can turn a great car into a perfect one. But how can you choose the ideal plates for your dream car? We believe that different plates suit different types of vehicle. That's why we've come up with some hints for choosing plates for different types of automobile.

1. Sports cars
Sports cars are lean, elegant and simple. Therefore, their personalised number plates should also be straightforward yet refined. When choosing a private number plate for a sports car, we recommend opting for something simple, like a number plate that looks like your name or spells out a single word that has significance for you. Don't choose anything too funny, egotistical or recondite. If you're driving a fast, high-end sports car, you don't need the letters on your number plate to spell out a joke, boast or obscure reference. Let the car itself make a statement: just use the personalised number plate to underscore the elegance of the vehicle just like John Collins and his perfect registration 25 O.
2. Luxury cars
Luxury cars are often big and a little imposing. That's why we recommend choosing personalised number plates that make them seem friendlier and more accessible. Less serious number plates can act as a brilliant counterpoint to a luxury car's imposing appearance, thereby making the vehicle look less stern and foreboding. That's why we suggest opting for jokey or witty number plates or number plates that reference music and other pop culture artefacts. Take this number plate THE 1F for example. How fantastic would this look on a Rolls Royce.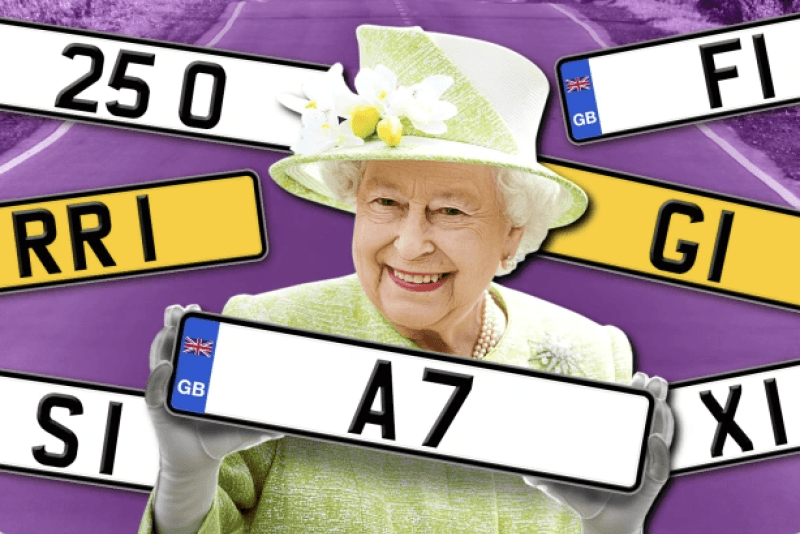 3. Classic cars
Great classic cars are truly timeless. They can be paired with almost any number plate because they don't belong to any single era or style. Just don't use number plates that reference highly contemporary things or events, as they can start to look dated.
We offer an enormous range of DVLA number plates here at The Private Plate Company, so if you want to make your car a little more special, check out our range today.