Once upon a time, a personalised car registration plate was the reserve of the rich and famous. These days, personalised number plates are an affordable treat which is available to anyone, and the only limit is your imagination well, as much as the format of the number plate allows! Of course, if money is no object, you could follow the lead of some of our favourite celebrities who've invested in a personalised number plate for their car.


One of the most memorable personalised number plates purchased belonged to former England striker Sir Geoff Hurst, the only player who's ever achieved a hat-trick in a World Cup final in 1966. He bought WC66 ENG for just over £4000, signifying the World Cup of 1966 and England in one personalised plate.

Undeterred, he then bought WC66 SGH, showing recognition of the World Cup of '66 with his initials, followed by GH66 CUP, for his initials and recognition of his team's reward.
Other famous faces in the football world who love cherished number plates include Roman Abramovich, who purchased the private plate VIP 1 in 2006, for £285,000. It was second hand though it had once been used by none other than Pope John Paul II on the "Pope Mobile".
Which Number Plates Are Our Favourite Celebs Buying?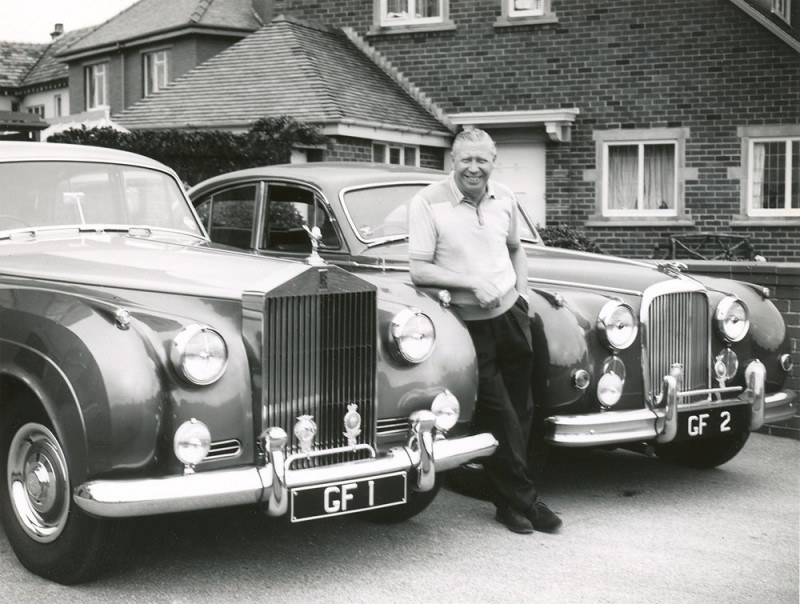 It's not just our sporting superstars who like personalised car registrations. Even our monarch loves a cherished plate. She's currently using one of the first ever private car registrations in the UK, a plate which simply says A 7. Keen Royal watchers who were lucky enough to catch a glimpse of Prince William and Kate Middleton's wedding would have seen them driving away in an Aston Martin DB6 MkII which belonged to the Prince of Wales, with the number plate JU5T WED although this is not a genuine registration number.

Money no object? The most expensive number plate ever sold in the UK was a DVLA number plate with the two-digit 1 D. Purchased in 2009 by a London based businessman from Lebanon, it was a gift for his lucky wife. Since this article was written, A Ferrari car dealer by the name of John Collins paid just over £518,000 for the registration 25 O which has on a hugely valuable Ferrari 250 previously owned by a pop legend. Read our other story on Personalised number plates of the rich and famous

You don't need to spend thousands to get the number plate of your dreams. Visit The Private Plate Company website and see if we've got something in our catalogue which appeals to you.