Personalised number plates make fantastic gifts for car enthusiasts. A private car reg can reflect a person's interests or unique personality. As a result, giving the motoring enthusiast in your life a personal number plate is a great way to show how well you know them and how much you care about them. However, if you really want to treat your car-loving friend or relative, you may feel that a private plate on its own isn't enough. If this is the case, why not give them some other motoring accessories to go with their new plates? We've come up with some suggestions.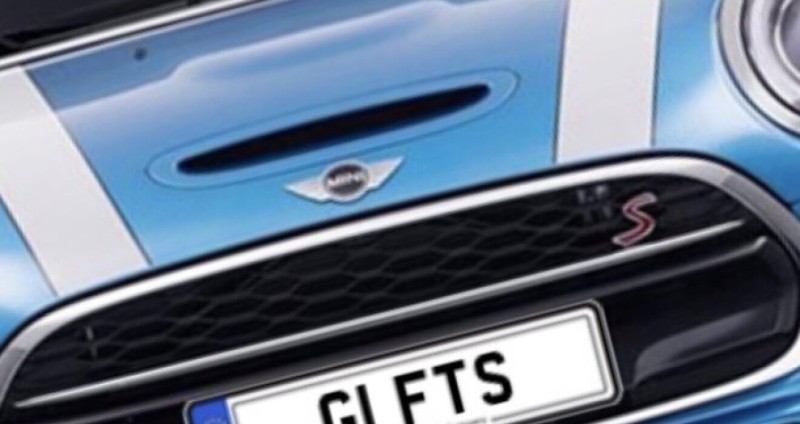 1. Car cleaning kits
Private number plates look great, but their appearance can be undermined if they become dirty or dusty. If you want to give someone a set of personalised plates, it's also worth giving them the tools to keep them clean. A high-quality professional car cleaning kit is the perfect complement to a new set of plates. The recipient will be overjoyed when they discover they can keep their cherished number plates looking shiny and new.
2. Decals
Private plates can lend a car a flashy, daring look. Applying decals to a vehicle can also help cultivate this aesthetic. If the intended recipient of your private plates wants to make their car look sporty and debonaire, why not help them out with some decals? A wide range of decals are available from various different suppliers, so you can probably find ones that match the theme of your private plates.
3. Gadgets
If you give a car enthusiast new private plates, they are likely to want to go for a drive to show them off. Why not make their drive easier by giving them a satnav or another gadget that will assist them on the roads?

Here at The Private Plate Company, we offer a wide selection of cheap private plates. In fact, they're so affordable, that you won't have any trouble buying your favourite motor enthusiast other gifts too. What's more, all our plates are associated with legitimate DVLA car registrations, so you won't have to worry about whether the plates you're buying are legal or not. If you want to buy a close friend or relative a legitimate private car reg and still have money left over for other gifts, make us your first port of call.