We recently posted about the DVLA auction where the MO12 GAN registration was being auctioned. It was presumed that the registration would be sold to a Morgan car enthusiast or maybe even, the Morgan Car Company themselves would have bought it as an advertisement. It now transpires that, in fact, MO12 GAN was bought by a Birmingham businessman by the name of Kamran Shaikh to advertise his business. Mr Shaikh owns and runs one of Birminghams biggest chartered accountancy practices and wanted to ensure that the registration would be used for his company car to draw even more attention to the firm as it expands into other major cities in the UK.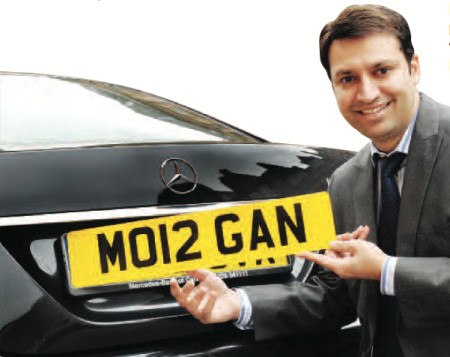 I just had to buy MO12 GAN
He explained in an interview with the DVLA that he had waited a number of years for the perfect registration to arrive and as soon as he saw that the registration MO12 GAN was to be sold in the May 2013 auction he knew that he just had to buy it. He went on to say that he believed that in his industry it was important to give the right first impression to clients and this registration did just that. The MO12 GAN registration sold for £6800 plus VAT and buyers fees making a total of £8892.80 although classed as an advertisement for the company, the number plate will become tax and VAT deductible.