The famous people we watch every year on our TV screens have fabulous lifestyles with yachts, private planes and, of course, stunning cars with personalised number plates. From the royal family to celebrity hairdressers, they have the cream from the number plate machine. Here are five of the cherished number plates of the rich and famous, and the stories behind them.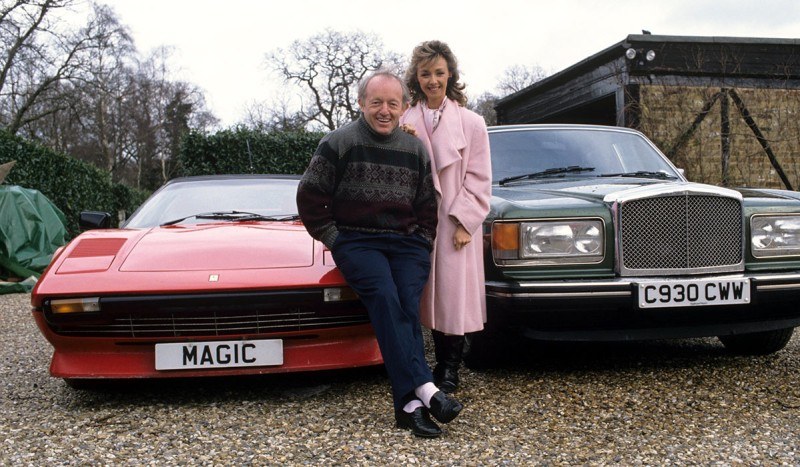 A1
The Queen: This plate was released in 1903 by London Council and it is owned by HRH Queen Elizabeth II. It seems these private number plates were released on a first-come, first-served basis and so Earl Russell queued outside the London City Council offices all night to secure the A1 plate.
MAG 1C
Paul Daniels: Sadly we lost this accomplished magician this year. But it was in the mid-80s that Paul discovered a Ferrari with the plate MAG 1C. In an interview, Paul said the owner was pleased that he was buying the car and plate as "he was sick of people asking if it belonged to Paul Daniels". Oddly, MAG 1C was not an original issue by DVLA Registrations but a replacement mark that was issued in error. If this registration was to be sold at a DVLA Auction these days, it would probably fetch around £100,000.
H41 RDO
- Nicky Clarke: This plate is an easy choice for Nicky, who owns hair salons in Mayfair, Birmingham and Manchester. The famous names he has worked with include George Michael, Yasmin le Bon, Gwyneth Paltrow and David Bowie.
COM 1C
- Jimmy Tarbuck: With this plate, Jimmy is probably the envy of every comedian in the country. Famous since the mid-60s with his show 'It's Tarbuck 65', Jimmy has owned this registration since it was first issued during that decade.
S8 RRY
Robbie Williams: Apparently this apologetic plate, which went on a Ferrari, was a message to his fans for spending so much on a car. Eventually, the shy and retiring pop star opted for something a bit more low-key a moped! He's not short on cash though, as six of his albums are among the all-time Top 100 biggest selling albums in the UK.
For a personalised registration plate that suits your lifestyle, get in touch with us today. We have a selection of almost 50 million registrations starting at just £59.00 plus VAT and DVLA transfer fee.