What can you say about the Land Rover? Now we are not talking about the Range Rover or the fancy Evoque models or even the Discovery here, we are talking about the Land Rover 90 or the 110 models which are affectionately know as the "Defender" models . Well to start with, there an old saying. "if it aint broke, don't fix it". Any thats what Land Rover did (or didn't we suppose) for almost 70 years. They have stayed virtually the same for all this time apart from some minor improvements with technological advances. You can also say that the Land Rover is one of the most instantly recognisable cars in the world is by virtue of the fact that there have been over 2 million built and they are found to be at home literally everywhere, be it the amazon rain forests or the arctic circle. They became, probably, the most versatile vehicle on the planet yet the day has come to revamp it to blend in with the other vehicles in the Land Rover range.

The Land Rover was first introduced in 1948 shortly after it was designed by Maurice Wilkes who worked for Rover. He wanted something practical for personal use to replace the "Willys Jeep" that had been synonymous with American troops in world war 2 and the result was the Land Rover we all know and love. Little did he know that it would turn out to be the success that it has been. Part of its success is surely attributed to its Royal warrant. Many British monarchs have owned Land Rover's from George VI right up to our present Queen who has owned one for over 60 years and is regularly photographed with her beloved Defender in the background.
Land Rovers are built on a chassis which means working on them is very simple and with an aluminium body, there is very little to worry about in the way of rust and corrosion. In fact, Land Rovers are so resilient that over 75% of all models built are still in use. That's an incredible 1.5 million Land Rovers, meaning they come second only to Bentley and Rolls Royce in claiming longevity.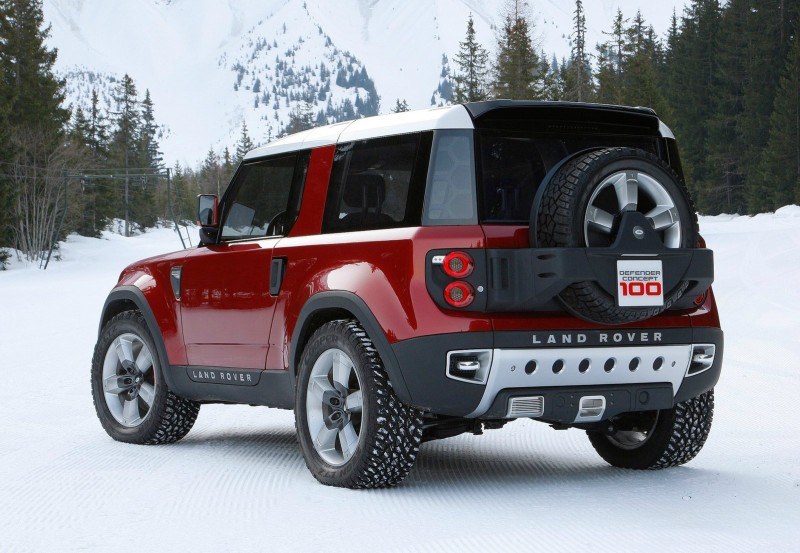 The replacement for the Defender-which has been codenamed DC 100- is due to be launched 2017/18 and from photographs its clear to see the resemblance to the old model but its also clear to see the 21st century design influences. Only time will tell if its adaptiveness to both town and country can compete with the outgoing model but we like it and think it will appeal to motorists who may look at other 4x4 models such as the Jeep Cherokee and Land Cruiser.
Here are some well know characters who have - or at least have had- Land Rover Defender models during their lifetime. See if you recognise any of them. Fidel Castro, Jim Carrey, Kevin Costner, Sylvester Stallone, Bryan Adams, Robin Williams, Jane Fonda, Michael Jordan, Ralph Loren, Oprah Winfrey, and Sean Connery.
We have a large selection of Landrover registrations available. The most popular combinations include the number 90 registration plates and Land Rover 110 registration plates with number 110 to represent the Land Rover models. Please visit The Private Plate Company website for details.