The Jaguar motor car company has always been considered as a sporty alternative for 50 something motorists who still have young blood running through their veins, but over the last few years, Jaguar car sales have seen a huge turnaround in sales for younger motorists and so have Jaguar number plates. The company was started by Sir William Lyons and William Walmsley in 1922 in Blackpool but is now run from three sites in the Midlands. The design departments are based based in Coventry and Warwickshire but the cars are assembled in a new factory in Birmingham.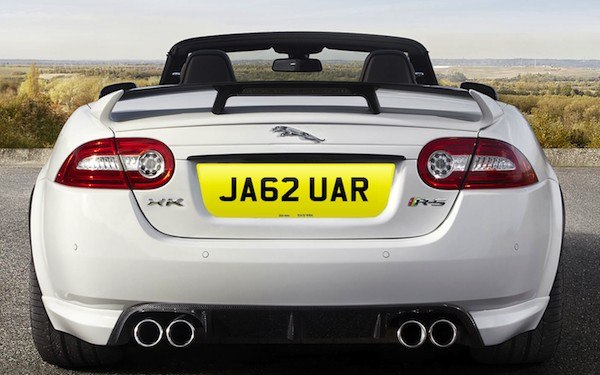 With the introduction of the XK and XF models over the last few years, the car manufacturer has surely secured themselves in the luxury and sports car market. In fact, in a recent "What Car" survey, Jaguar owners said that they were the most satisfied with the car and the after sales that they received. Jaguar was named as best manufacturer, the XF model was best in the executive class and even scored a very impressive second out of all cars tested. Over eighteen thousand owners evaluated the cars over a two year period covering over 300,000,000 miles.
New Jaguar Number Plates
We are pleased to have a great selection of Jaguar number plates for sale including new style DVLA registrations suitable for any new Jaguars from September 2001. Registrations numbers such as JA62 UAR would look fantastic on any model although its likely to find its way onto a new Jaguar XK we think. You may want to consider your initials at the start of the registration and then the letters JAG at the end of the plate but don't forget that you cannot make the vehicle appear newer than it actually is by using a newer number plate.
Other Jaguar Number Plates for sale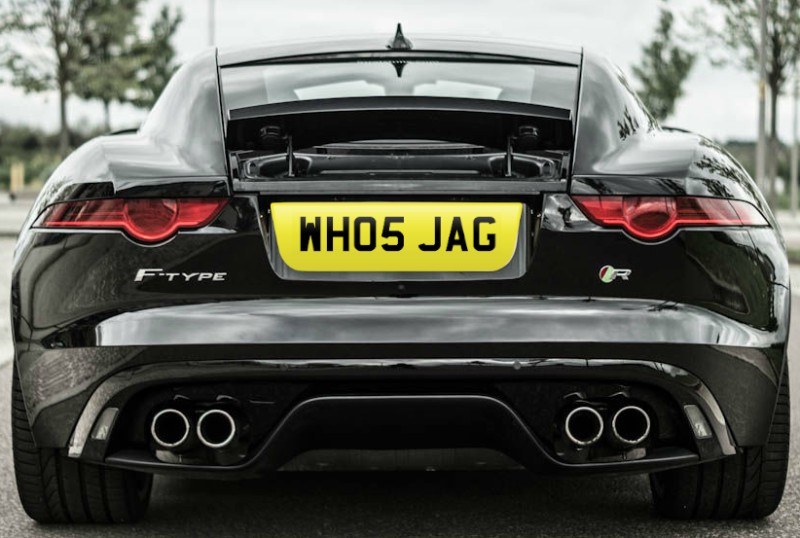 Other Jaguar registrations we have available include 24 JAG, WH05 JAG, 4 XK and V333 JAG. Prices for Jaguar number plates start at around £700 and most can be supplied on a V750 or V778 certificate or transferred directly to a car. If preferred, we can liaise with the car dealer in the case of a new car and arrange the transfer through them instead. Remember all Personalised Car registrations from The Private Plate Company are available on low cost finance over 1,2 or 3 years, so call us or visit our website for further information.
Read our other interesting story about an E-Type Jaguar Car with an interesting history and a fantastic JAG number plate. that was stolen and then recovered.