Even today, after more than 50 years, the E-Type Jaguar is still regarded as one of the most beautiful cars ever built. In fact it was so desirable in the 1960's that Ferrari was quoted as saying it was the most beautiful car ever made. Jaguar cars have always been at the forefront of the sports car race but that was praise indeed from the worlds most revered sports car maker.
Here is an interesting story about a registration number JAG 10. In November 1982, The Jaguar E-Type with JAG 10 was stolen and quickly auctioned as the culprits tried to dispose of the car. The owner of the car was working overseas in New Guinea at the time when, in July 1983, he received a letter from the new (illegal) keeper asking for some details on its history.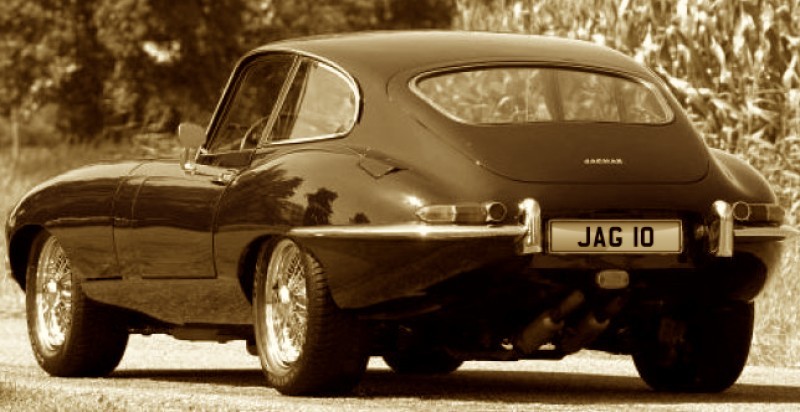 In August of the same year, a car magazine ran an advertisement for a Sussex car dealer offering the Jaguar car complete with the registration JAG 10 even though it was a stolen car at that time. The car was subsequently purchased by a gentleman from Chichester and it was only by virtue of the fact that the registration was so distinctive that he was stopped by the police on the very day that he bought the car and was advised that the vehicle was, in fact, stolen.
Other sightings of the car were reported by friends of the owner, one of the advantages of having a distinctive registration number. Legal proceedings ensued and the rightful owner had the car car returned in May 1985.
Jaguar Private Plates
We have hundreds of Jaguar private plates available for sale. Call us on 01639 888833 or see all our available JAG Number Plates.