Well it really is about time. We feel that the BMW 7 Series hasn't really made much of an impression in the wow category over the last few years, which is a shame really, as it has a huge potential as being the perfect all round car to use as a family car or even as a business car. It appears that BMW seemed to have forgotten about their flagship model and focused on all the other series-especially the 4 series from our point of view- which were more saleable. It was only a few years ago that a BMW 7 series featured in a James Bond film.
So to see the new 7 series, which will be on sale early 2016, has got us all kind of excited. Looking at the concept which was shown at the Beijing Motor Show it looks absolutely stunning. We think it looks angry and just look at that front grill. Wow.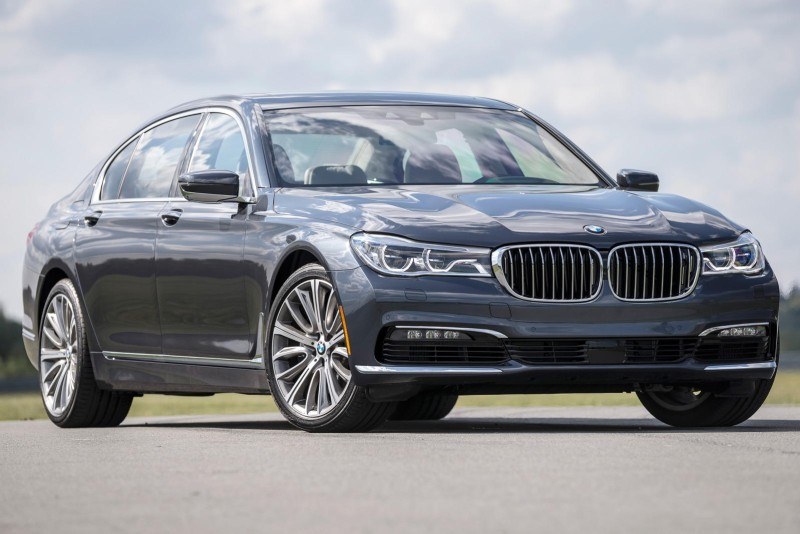 The new 7 Series is expected to be a lot lighter than the older model, 200 kg lighter in fact. All car manufacturers are all catching on to using lighter materials to make the cars lighter and therefore more economical. Using materials like aluminium, carbon fibre and high strength steel, we know this car will be strong, safe and planet friendly which is just what you'd expect from BMW.
You're also spoilt for choice when it comes to engine size in the new BMW 7 series. You can choose from either 4, 6, 8 and 12 cylinder engines which are all turbo charged in either petrol or diesel versions. Optional two or four wheel drive are also available so there is no end of choice to suit your budget and style of driving experience. When it comes to car manufacturing the Germans seem to know what they are doing, from safety to style, you know you're ok when you're a driver or a passenger.
So what will this 7 Series cost you? Well rumour has it, its likely to cost the same as its older model, which means it will start from around £60,000 but a fully loaded full fat version can cost as much as £100,000 depending on spec. But lets face it, you're getting a lot of car for that. This car is huge, perfect for a new family and for that business man who needs comfort when travelling to business meetings. There's not much in the way of competition for this BMW to worry about either. The new S-Class or maybe the A8 which is also being launched in 2016 would be its main competition but isn't it strange how they're all German companies.
The Germans are clearly doing something right.
See our vast selection of over 12,000 BMW Number Plates for sale from just £370 plus VAT and DVLA transfer fee. There are great combinations are available with 2 initials, a number and BMW which we can transfer in some cases in just 3 days. Call us on 01639 888833 for details of number plates for sale or any information on how to transfer a number plate.