This years 2012 Classic Car Show at the NEC was held on 16th, 17th and 18th November. The list of exhibitors was endless, stretching over eleven halls this year and made it the biggest event of its kind. As well as classic cars and motorcycles, there were an array of vintage vehicles, concourse d'elegance competitions, auctions and companies offering their services and products.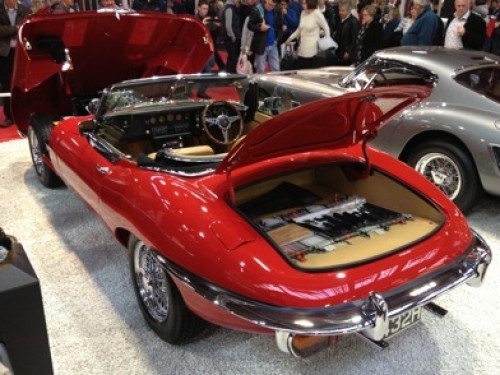 The Classic Car Show at the NEC was divided into 3 sections, with hall 6 in the centre mainly featuring classic motorcycles and motorcycling accessories. To add to the entertainment, in this hall, there was also a "wall of death". Owners clubs featured heavily in the show with exhibitors from Audi, Aston Martin, Ferrari and Porsche to name but a few. The cars on display were in the most unbelievable condition. In fact, in some parts of the show, it was almost like going back to the motor show of 40 years ago with cars such as the mark one Ford Escort and Renault 12 on display in better condition now than they were back then.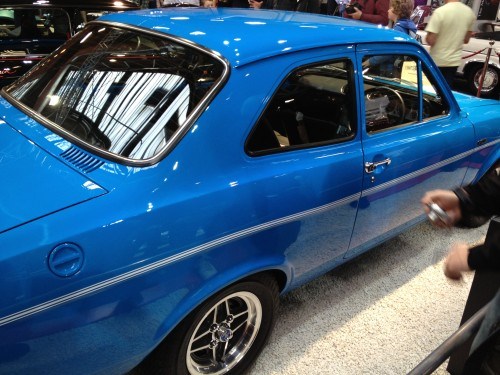 One such car was this 1971 Ford Escort Rs 1600. The owner was competing in the "car of the Show" competition that was being judged by Meguiars, a car care product company celebrating its 111th year in the business. The owner went on to tell us that the tyres are, in fact, original 1971 tyres that he managed to buy and keep in the loft for 25 years and that the windscreen needed changing due to a tiny lamination problem that would affect his score at competitions. This too, is a truly original one that was located and changed ever so carefully so as not to mark the paintwork in any way.
Classic Car Show at the NEC winner.
It was difficult to decide the winner as, to Joe Average, all the cars appeared to be perfect in every way. Only 5 points separated the top the top 4 cars out of the 16 entrants which also included a Ferrari worth over £2 million and 1969 E Type Jaguar roadster. The eventual winner was a 1962 VW Beetle 1200 Deluxe which will take pride of place at the entrance to next years show. Whether you are a true enthusiast or not, the show was magnificent and was well worth seeing.
Next years Classic Car Show at the NEC.
Next years Classic Car Show at the NEC will be held again next year on November 15th, 16th and 17th at the NEC.