Who always drives an awesome car and always looks great in it?
Bond. James Bond of course! We at the Private Plate Company are big fans of the Bond series and have some ideas on the perfect private number plates for this iconic character.
The next James Bond film, which we have been reliably informed will be called "Devil May Care", will start shooting in October 2014 and should be in cinemas mid 2015 although there are some rumours that the script is being changed as it wasn't solid enough follow up to Skyfall which grossed over a billion dollars at the box office. That's a tough act to follow!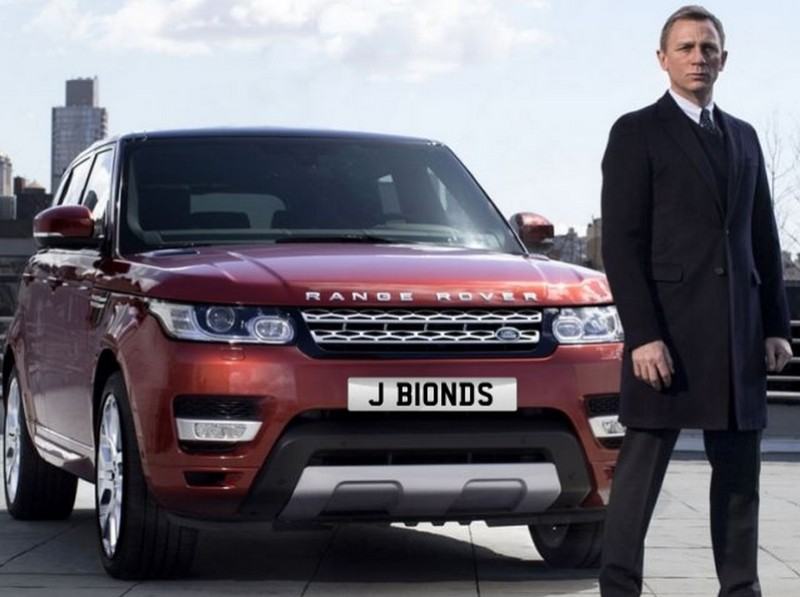 One thing we are pretty sure of is that Bond will have a Range Rover at his convenience in the next film as last year the Land Rover company closed off numerous blocks and a tunnel as well as a bridge in Manhattan for a photoshoot and video called "The Delivery" and used Daniel Craig to boot. This leads to a fairly easy assumption of what's to come we think.
Aston Martin Registrations
"Devil May Care" (if that is the true title) will surely have a new Range Rover sport in its line-up of cars and hopefully an Aston Martin, maybe even a Vanquish which gained fame after being featured as the official Bond car driven by Pierce Brosnan in the film "Die Another Day". James Bond and cool cars just seem to go together perfectly don't they?
Perhaps Sam Mendes, the director of the current Bond film in production, will decide to use a private number plate on Bond's car in this film! We have a great selection of Aston Martin registrations for sale and also a suggestion if he decides to use a Bond plate. What do you think of this?