The classic car market has never been hotter. Take the Aston Martin DB6. Second hand price in 1979: around £15,000. Price at auction in 2016: in excess of £400,000.
Wished you'd bought one way back when? Yes, us too. Everything is perfect in hindsight. Even in a booming market, though, there are still some real opportunities for the canny and careful buyer as we cant all afford to invest in an Aston Martin.
Take the classic Mini. One of the world's greatest car designs was introduced to a slightly incredulous world in 1959, pioneering mass production of transverse engines and front wheel drive, not to mention an extraordinary capacity to swallow people and luggage.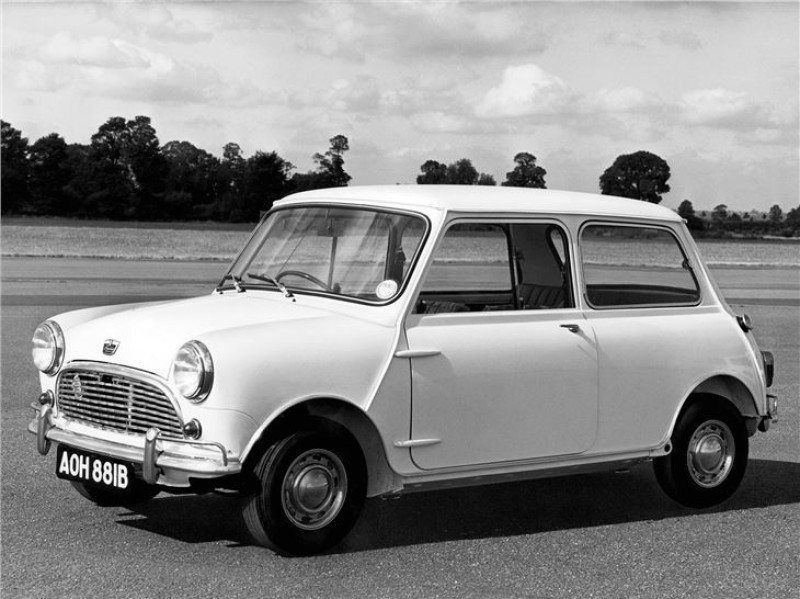 Not just that, but Sir Alec Issigonis, its visionary designer, made it fun to drive. This ensured that when John Cooper got his hands on one, he transformed the Mini from a little shopper to a car capable of winning the Monte Carlo Rally multiple times. A starring role in 'The Italian Job' confirmed the Mini's superstar status as a car that was driven by everyone from Princess Margaret to every one of The Beatles.
Today its prices are higher than ever. The key is finding an example that is ripe for restoration and choosing your restorer with great care. There are always abandoned projects buried in online classifieds - and don't forget the pages of your local newspapers too.
A personal examination is essential and always walk away if there's any serious sign of rust. When Minis rust, they do so with a vengeance. That said, just about everything is replaceable. So many were made that parts are still manufactured and they're easy to source and cheap to buy.
A Mk 1 Mini will give you what you might call "Maximum Issigonis", but be aware that this includes drum brakes all round and a distinctly underpowered 850cc engine. Commercials - pickups and vans - are very sought after, so if you see one at a good price, take a hard look.
Private Plates for Minis
When you've finished the restoration, nothing compares to looking into private number plates to finish off your very special project before you take it to your first show. The world of Minis is a very special one and one that could still prove lucrative.