According to figures released earlier this year by the DVLA, a staggering £102m was raised in 2015 alone courtesy of personalised number plate sales. That's a huge increase of £15m when compared to 2014.
The DVLA, which started selling personalised plates back in 1990, revealed that approximately 335,000 specialised registration plates were purchased by car owners in 2015, a fourfold increase since 1995 when around 70,000 were sold.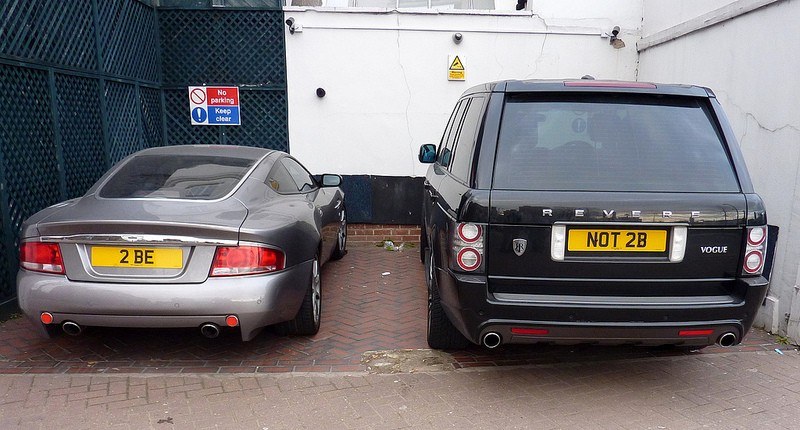 To date, the sales of personalised plates have raised over £2.3 billion that's money which goes directly to the Treasury. And, with the value of particularly rare plates continually on the rise the plate 25 O was sold for a record £400,000 in 2014 it would seem that figure is going to increase drastically in the coming years.
Sales have hit a record high, but with more than 47 million personalised plates still available to buy direct from the DVLA, the trend seems likely to do nothing but grow in popularity.
Investing in Private Plates for the future
When considering how best to make your money grow, buying a number plate might not be the first thought that crosses your mind. However, the chairman of the Cherished Numbers Dealers Association, recently said that rare plates are a "surefire investment", while Steve Gooding, director of the RAC Foundation, is quoted as saying: "Cars rank amongst many people's most valuable and cherished possessions. It is no surprise there is demand to personalise them."
If you are looking to add a little something extra to your pride and joy, why not get your hands on a personalised plate? There are quite literally millions of options to choose from, and the cost of buying one with a special meaning may cost far less than you think.
The Private Plate Company has been in business since 1993 and has sold over 250,000 personalised car registrations in that time. If you are looking for a plate, whether as an investment, gift or for personal enjoyment, then there really is nowhere else you need look.
To get in touch call us on 01639 888833 or email [email protected], and we will help you find exactly what you're looking for.