The most important event in the car industry: the 2017 Geneva Motor Show was held this week. Every year, motoring enthusiasts flock to the shores of Lake Geneva in their thousands as manufacturers showcase new designs and concepts, each competing to steal the show. This year was no different, with some groundbreaking developments from the world's biggest car manufacturers.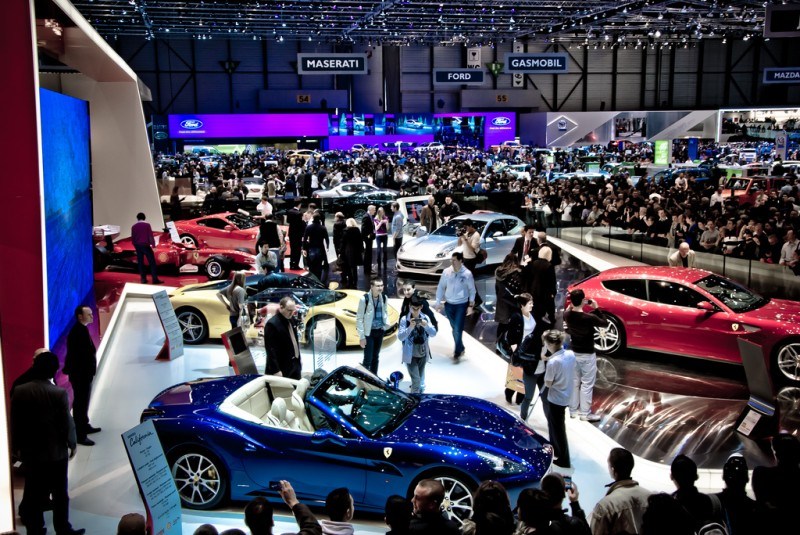 Here are some of the most exciting things we saw this year:
Range Rover Velar
The all-new SUV is going to be a big hit. Created to plug the gap between the Range Rover Sport and its baby brother, the Evoque, the Velar sits in the middle of the range in terms of pricing, size and performance. It's a bit of a looker, inheriting sleek design language from existing models, with a futuristic, minimalist interior. Priced from around £44,000, the entry-level model will be equipped with a four cylinder diesel engine, while the top-spec, 3.0 375bhp V6 version will cost around £83,000.
McLaren 720S
The legendary British marque has upped the stakes with this one. The 720S is a hypercar of mind-boggling power and performance, with 720 bhp and a 0-60 time of just 2.6 seconds. Not long afterwards it will reach 212 mph. The McLaren 720S promises to be as formidable on the track as its predecessors, with an ultra-responsive chassis and lightning handling.
It's not cheap; the list price begins at £207,900, with an options list that could easily double or treble that figure. But it's a stunning machine and wealthy buyers will undoubtedly snap up every one of them.
2018 Ford Fiesta ST
Driving enthusiasts looking for something a little more practical, without losing the thrill factor, will be excited about the updated Fiesta ST. The ST has long been a favourite among boy racers for its agile steering, its rewarding engine and its affordable price tag. It will likely cost around £18,000, the same as the current version, so buyers might have room in the budget for some private number plates too.