Its less than a month to the Classic Car show in Birmingham's NEC centre. If last years show was anything to go by, then every visitor is in for a treat. The show does not only have cars, but vans, motorcycles, buses and all kinds of vintage motors. There is also a Concourse de Elegance section where the condition of some of the cars is hard to believe. They are better than when they were first built.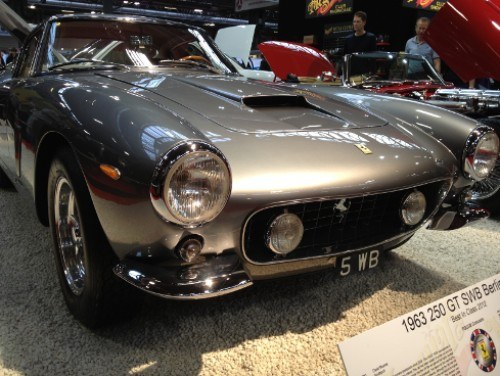 One particular Ferrari at last years show had a complete nut and bolt restoration that cost tens of thousands of pounds in the late 90's. When it was purchased in 2008 by Mr David Moores from Southport it gained the highly coveted Ferrari Classiche title but was red with a black interior. It was then discovered that the car was originally a combination of Grigio Conchilia with a Pelle Connoly Rosso Hide. To you and I, that means it should have been metallic silver with a red leather interior. So it went through yet another complete restoration and now looks absolutely magnificent in the same colours that it left the Maranello factory all those years ago.
Classic Car Show Winners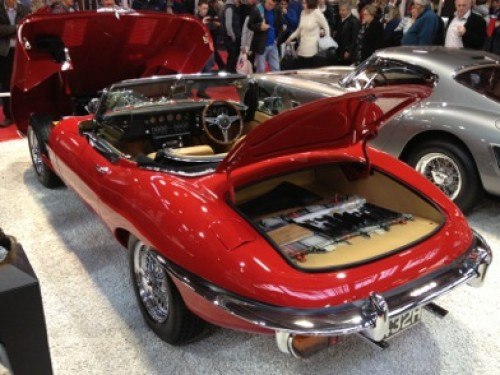 Next to this Ferrari was an E-type Jaguar car where you could literally eat your dinner off the engine, (not that the owner would let you of course). Again, this vehicle was stripped to its nuts and bolts and then painstakingly rebuilt piece by piece to look better than new.
Apart from all the cars at The Classic Car Show, ( and there are hundreds of them) there are accessory stands where you can buy memorabilia, paintings, polishes and any number of tools. Access to the show is excellent as its held over 6 halls at Birminghams NEC centre so it never feels too overcrowded.
The Classic Car Show 2013 will be held on 15th, 16th and 17th November 2013 at the NEC Birmingham.