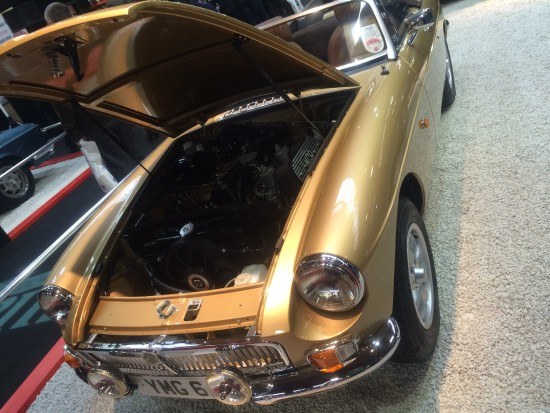 The recent Classic Car Show at the N.E.C. in Birmingham was every bit as good as last year. There must have been over 500 vintage and classic cars on display which were in a similar condition to the day they left the factory. An MGB from Lincolnshire was acquired in 2006 as a restoration project as it was a bit of a wreck. The work finally began in 2011 and it was finally completed earlier this year in time for summer shows. The restoration was pretty thorough as rust had taken a severe hold on the car and many if not most of the panels needed to be changed. As the owner had already restored other MG cars, he wanted to personalise this particular one for his own personal use by adding power steering and lots of other mod cons such as modern seats and lighting. The car has been used quite a lot over the summer months and has covered over 2000 miles since the restoration was completed.
Ferrari 208 GTB Turbo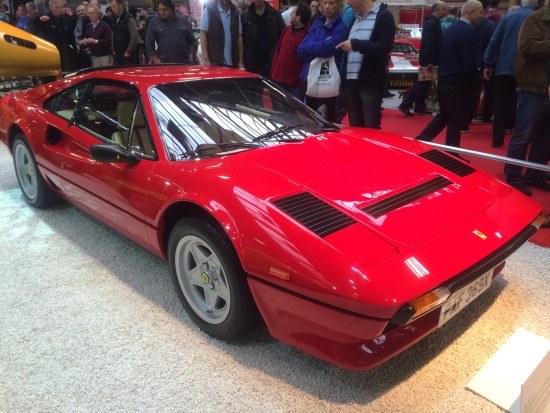 You would be forgiven for assuming this was a Ferrari 308 from 1982, just as we thought, but it in fact a 208 GTB Turbo. Like most Ferrari fans, we had no idea that Ferrari actually made this model but it was in fact only made for the Italian market with just 437 of these models produced. This was a chance find by the owner after he found it whilst looking for a 308 model. Less than 5 of the 208 GTB Turbos found their way to the UK and this must be the very best one in existence with only 1375 kilometres on the clock. At the National Concours event, the car won "Best in Class" which stands to reason when you see the condition. Its like new. The only drawback as far as we were concerned was that it was a left hand drive model.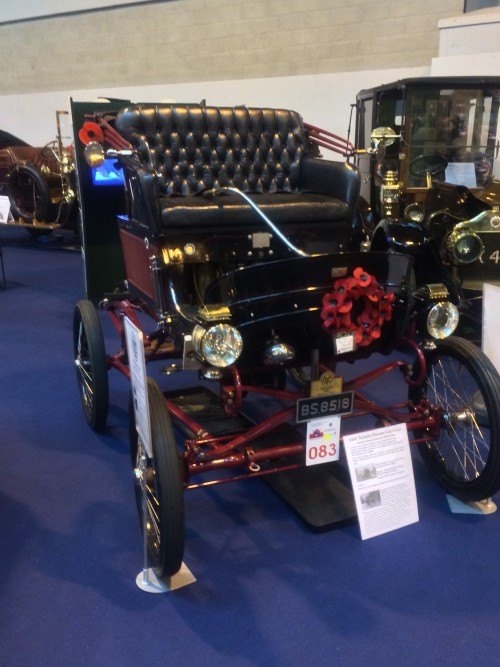 Toledo Steam Carriage
Although most of the cars on display at the show could be regarded as modern day classics, with the likes of the Ford RS owners Clubs, the Jaguar Owners Club and many others, there were, however, an abundance of original vintage vehicles including this 1901 Toledo Steam Carriage.
Neither right or left hand drive as you sat in the centre of the car, the vehicle used a combination of both steam and petrol for propulsion but when you consider the fuel costs nowadays, this little beauty was thirstier than a Bentley GT, capable of just 12 miles per gallon with a range of just 80 miles. It cost 700 dollars when it was on sale in America and was said to be capable of speeds of over 40 mph. We are unsure about the original 1901 registration number though as BS combinations weren't released until 1903 in Orkney of all places so we must assume the original has been sold and the registration plate BS 8518 is a replacement mark designed to look authentic.