WIL registration plates were first issued in Enniskillen in 2002 and as you can imagine, they were instantly more popular than the TIL, UIL and VIL plates that were issued before them. Since 2002, we have sold hundreds of WIL registrations but now the single and 2 digit plates are available for sale.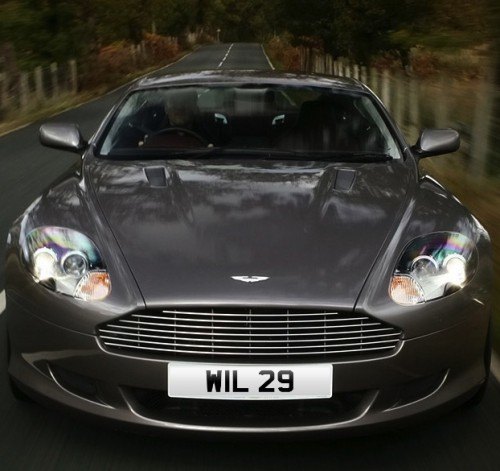 We are pleased to offer WIL 29 for sale for a customer. The registration was used on an Aston Martin DB9 owned by our customer until recently but is now on retention awaiting its new home. WIL 29 is likely to appeal to customers with the name William or even the surname Williams or Williamson and more important is the fact that this private plate has such a low number especially when you consider that the WIL registration go up to 9999. The 29 in the registration WIL 29 could be used to represent a 29th birthday or for someone born on the 29th of the month. Another reason could be that the 29 represents the 2nd September.
WIL 29
Although the christian name William has always been a popular name, its popularity increased in 1982 with the birth of Prince William and since then, it has always appeared in the top 10 boys names. It is of German origin and began to get more common after the Norman conquest in 1066 in recognition of William the Conqueror.
If you are interested in WIL 29 or any WIL registration numbers, please visit the website or call us on 01639 888833