Although initials are popular selling registrations because they are cost effective, Personalised Number Plates that read words or names, however, are by far the more pleasing to look at. We can all remember seeing a car with a private plate on it that was instantly recognisable and thinking "that must be Jacks car" or, " I bet thats Susan driving that convertible."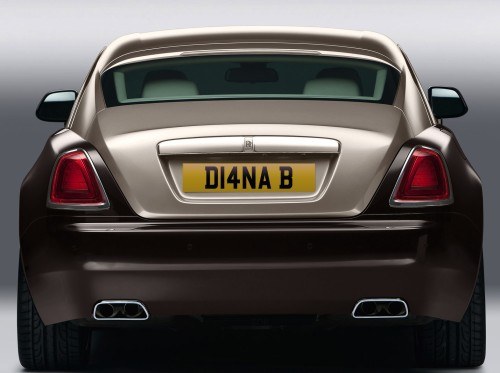 Diana B number plate
Well here's an instantly recognisable registration plate on an even more instantly recognisable car. D14 NAB to read Diana B is being sold exclusively by The Private Plate Company for offers around £5000. Our company once owned this registration number as part of our stock collection but sold it in 2001 to its current owner who has now decided to part company with it.
D14 NAB is currently on retention so it can be purchased and kept until a suitable occasion comes along such as a 50th birthday or anniversary. Although it looks fantastic on this Rolls Royce Wraith, we are sure it would look just as magnificent on any car.
Call us on 01639 888833 if you would like to discuss D14 NAB or indeed any other personalised number plates.