Most Supercars including Ferrari, Maserati and Porsche in the UK tend to have fancy private number plates and over the last few years, since Audi took over Lamborghini, we have seen an increase in Lamborghini owners buying personalised registrations. When Lamborghini introduced the Miura way back in 1966 it was a revelation in sports car design. It was nothing like anything seen before and in all honesty we think it still looks incredible even after 50 years. It used a V12 engine centrally based which meant it had both power and balance and also gained a very low rakish front end that wouldn't have been able to house an engine of that size. All in all, one of the very first modern day supercars.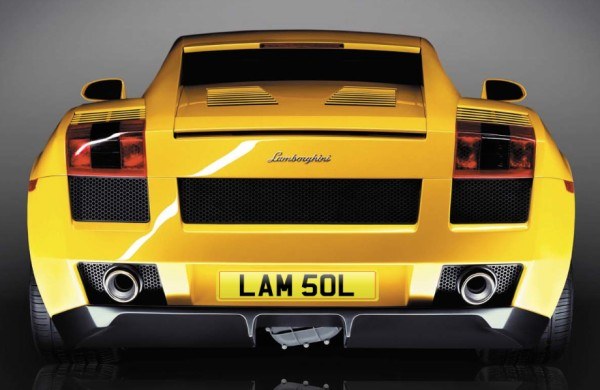 Lamborghini Number Plates
Lamborghini's best selling model of all time has been the Gallardo model which was built, and on sale, from 2003 until 2014 with over 14,000 cars being built including the LP 570-4 Supperleggera Edizione Tecnica which is capable of doing 0-62 in just 3.4 seconds.
We have just acquired the perfect Lamborghini personalised registration plates for a 5.0 litre version of the Gallardo with LAM 50L. Call The Private Plate Company on 01639 888833 for details including offers on low rate finance packages to suit all budgets.
How good does this look?