There are many road-based sports cars that are turned into stripped-out monsters with the sole purpose of devouring race tracks and outgunning their competitors. But sometimes, there are cars that were bred for the world of motorsport that have found themselves homologated to be road legal. Let's take a lot at some of the most incredible race cars ever to have borne a pair of number plates.
The Porsche 917 was never a car designed to wear a pair of number plates it was designed to dominate racetracks the world over. With a hugely advanced lightweight chassis coupled with a flat-12 engine that was purported to make almost 1200 horsepower in full-blown twin turbocharged specification, the 917 was the car to beat in the highest echelons of sports car racing.
But in the 1970s, it seems that the rules as to which cars could be made legal to cruise the French highways were more lenient, especially if you had the vast wealth that Count Rossi had. After the 917 had been retired by Porsche in 1971, the Count bought the ex-Martini racer from Porsche themselves. Having made the interior less Spartan, fitting mufflers and indicators to the car as well as having to mount a number plate (which surprisingly wasn't "917 VIP" or anything similar), 917 was owned by the Count for almost three decades until his death in 2003.
McLaren F1 GTR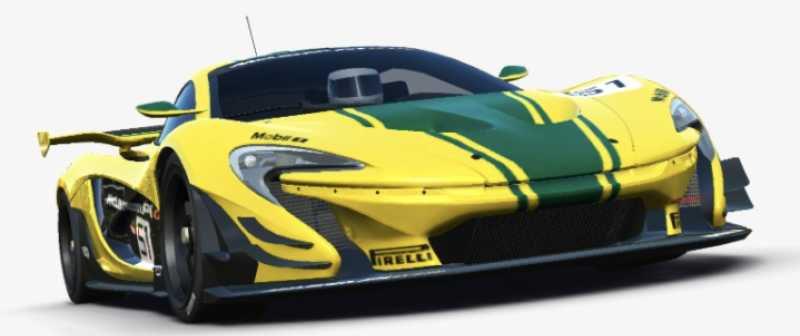 The McLaren F1 is possibly one of the all-time great British cars, a technological marvel replete with a wealth of innovation and creativity all contained within a truly stunning lightweight monocoque.
The GTR was the next level of evolution for an already incredible vehicle, and McLaren were hugely successful in sports-car racing with the F1 GTR a car that was barely changed from the street legal version.
Amazingly, however, some of these cars passed the DVLA car registration restrictions, although the lucky few who can now drive these Le Mans winning machines on British B-roads have to wear headphones to communicate with their passengers over the roar of the V12.
If, say, you're looking for cheap personalised plates for your McLaren F1, you would be out of luck as both 'F1' and 'F1 GTR' are already taken and would likely sell for many millions if they did go on the market.
Toyota GT-One
Most Toyotas you're likely to see on the roads are going to be reasonably priced hatchbacks, saloons, and cross-overs. The GT-One is not a normal Toyota, however. In fact, the one-off GT-One is essentially a Le Mans race car with a number plate at both ends and a slightly more comfortable seat.
With a carbon-fibre monocoque, turbocharged V8, and a colossal rear-wing, the GT-One road car is a one-off that Toyota was required to make in order to be allowed to race. But the fact they only made one street legal variant was a point of contention, leading competitors to accuse Toyota of bending the rules. Cheating or not, it's a glorious thing that it exists.
As is the way of the world, it's rather difficult to homologate a competition car for the road due to the stringent laws of car registration. But whilst it would be a very special thing to experience, that would likely wear off after sitting in traffic for a few minutes or trying to talk to a passenger over a roaring race engine.
A personalised number plate is a much more affordable way to add a touch of individuality and flair to your car, and cherished number plates can be an excellent gift for a loved one. With us you can find the ideal private number plate for your vehicle, whatever you're looking for.