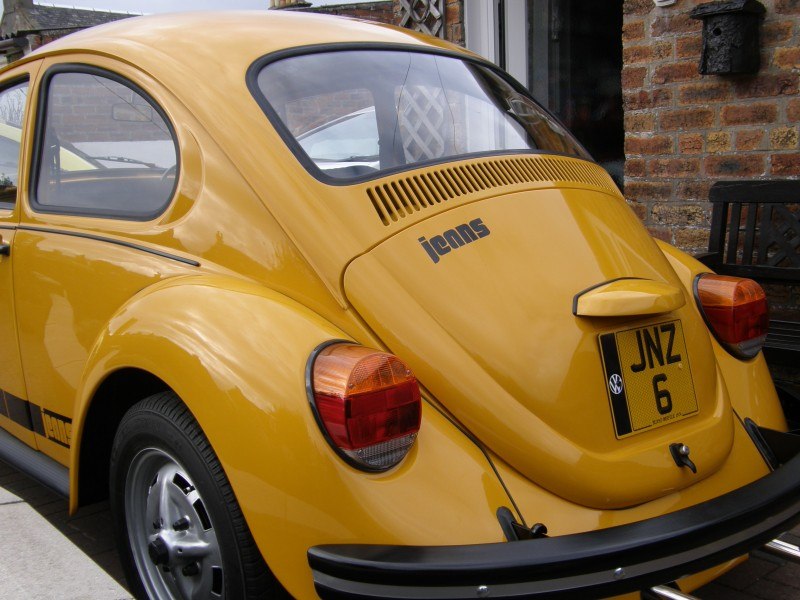 This fantastic private registration number was purchased by Stephen Knight from South Ayrshire. After a little bit of haggling, Stephen confessed the real reason for his purchase of the registration JNZ 6 which was clearly nothing to do with his name or initials.
JNZ number plate for Jeans Beetle
Stephen has meticulously restored this fantastic 1974 "Jeans" Volkswagen Beetle and needed something a bit special to enhance its appearance from the boring suffix registration it once had. Volkswagen produced over 21 million Beetles between 1938 and 2003 making it the most popular car ever built although they produced this limited edition for 2 years between 1973 and 1975 which included a denim trim, hence the Jeans livery displayed along the side.
VW Registration Numbers
The private plate Company has thousands of VW registrations available from as little as £289 plus VAT and the £80 DVLA transfer fee. Here is a link to view all VW Registration Numbers.