We had heard the tale of Department of Motor Vehicles registrations in the USA causing the new owners to get a backlog of tickets but we thought it had to be a joke or rumour until we delved a little deeper and uncovered some facts and history on private plate registrations in the USA.
The tales of Department of Motor Vehicles nightmares start in 1979 with Robert Barbour, a resident of Los Angeles California, trying pointlessly to request a plate that reflected his love of boating.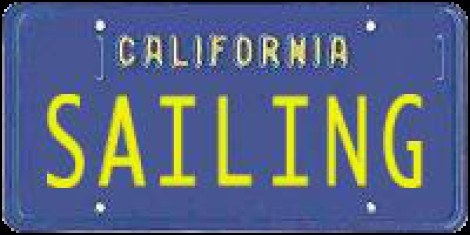 The form he was given had 3 'selections' so that if his first choice was taken the 2nd could be considered and failing that, the 3rd. Unfortunately for Robert, his first selection 'BOATING' was very obvious, and long since taken. His second selection, 'SAILING', wasn't any less popular and had also been taken.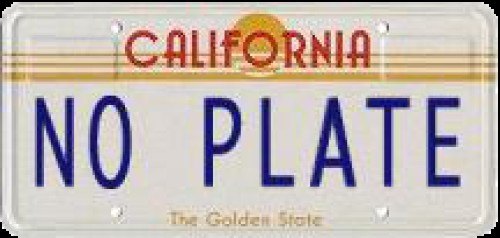 But what did Mr.Barbour pick for his third choice? Oddly he couldn't think of a 3rd choice and attempted to 'opt-out' of the third selection by writing down "NO PLATE"
Somehow the Department of Motor Vehicles took this as a serious request and granted Robert's 3rd selection, sending him a pair of shiny new 'NO PLATE' personalised plates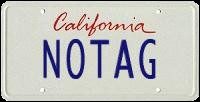 At this point he should have taken the plates back but, realising how unique they were, Robert decided to keep them. And that it when the number plate nightmare began.
The Number Plate Nightmare Begins
The flood of tickets took about 1 month to kick in, but then they started pouring in, with Robert claiming he collected over 2,500 tickets in the first few months of owning his new personalised plates.
The reason behind all the tickets? Computers!
Until then, officers who had to write tickets for vehicles that lacked proper registration plates were in the habit of entering 'NO PLATE' in the field for the plate number. Suddenly the computers could match these plates up to a person, Robert Barbour, and deliver the backlog of fines and paperwork related to that registration.
The California State Department of Motor Vehicles was not at all sympathetic, and suggested that the plates be changed or cancelled, noting that either one would certainly solve the problem quickly enough. Mr.Barbour wouldn't hear of it, instead of giving up on the plates he proceeded to respond to every single mailer with a reply stating the situation including all the details needed to verify the errors.
For the most part the replies worked, though on several occasions Robert had to go all the way into court and prove to a judge that his car didn't match the vehicles getting ticketed.
The Department of Motor Vehicles, never too quick to act, took a few years to correct themselves, but eventually found the time to formally request officers avoid the use of 'NO PLATE' and instead use 'NONE' when a vehicle is missing it's plates.
This lead to further incidents, including a string of tickets written out to 'MISSING', which matched with a private plate registration of another California resident, Andrew Burg.
Luckily for Burg, he wasn't much of a traveller, and he could prove that the tickets were written in locations he'd never even visited.
NOTAG
Jim Cara is NOT A GIRL, which has nothing to do with why he selected 'NOTAG' as a personalised plate for his motorbike.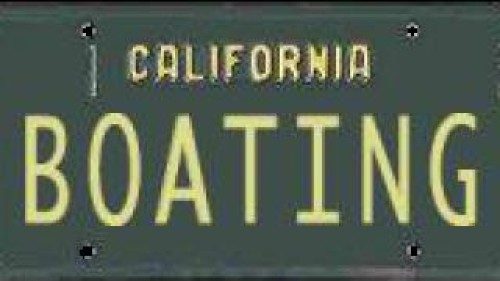 Jim is a bit of a comedian (at least he thinks he's funny ), and picked his plates for the sake of a laugh. The joke was on him, however, since his plate netted him countless violations, fines, and tickets for a wide variety of offences. At one point Jim was even worried about facing jail time due to the flood of tickets for his new personalised plates.
There are also stories about "UNKNOWN", "VOID", and "XXXXXXX" plates causing their owners some grief, so next time you're thinking about having anything you could ask for, remember that not everything is what it seems.