Personalised Registration Numbers with names are becoming more and more desirable. In fact over the last few years, Private Plates with names such as Reza are the most popular search queries on our website and consequently, the prices are starting to shoot up. We have sold numerous Reza car Registrations since their introduction back in 2007 but the most sought after REZA registration plates are from the range REZ 41 to REZ 49. These have all been sold now apart from REZ 49 which we are pleased to say is available exclusively from The Private Plate Company at just £1895 plus VAT and transfer fee. We can supply on retention certificate or we are able to transfer directly to your car within 7 working days.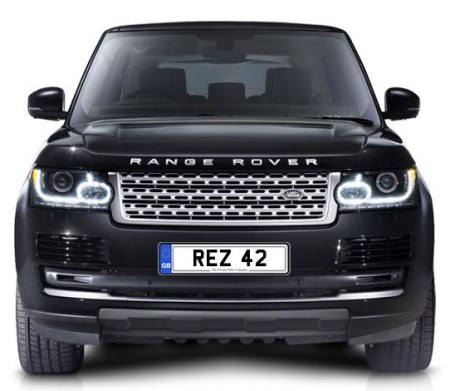 One of our customers was so pleased to get the registration plate of his dreams that he sent us a great testimonial and a photograph of his prized possession. Here is a picture of REZ 42 on Reza Sani's Volkswagen Golf. If you are looking for car registrations with names or words or even a REZ number plate, there are over 40 million to choose from on our website including over 10,000 Irish registration numbers.
Don't forget that we can supply the new registration on a retention certificate that is valid for 10 years if you are buying for a gift or to use at a later date. Its a great gift idea to keep for the future.