Graduation season is here and for many proud parents the ideal gift is a private number plate. This highly personal and memorable gift solution is also an increasingly popular way of celebrating milestone birthdays, such as 18 and 21.
With a bit of creative thinking, their special date or year of birth can be added to the private number plate, such as ANN 95, N21 EMA, R18 BEN etc etc.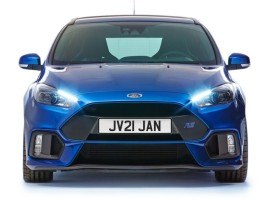 Even the most hard-to-please young person has great fun choosing their own personalised car registration. But one of the great things about personalised number plates as a gift for young people is that they don't even have to already own a car!
Cherished number plates can be kept on a retention certificate until they "do" own a vehicle, and transferred to all cars in the future. It means they can last a lifetime and it makes them a gift that keeps on giving. Registrations are special gift and tend to be sentimental to their owners as its also a great way to be remembered by.
Young people and their cars
At one time, the car itself was the ultimate gift for young people leaving college or university or celebrating their 'coming of age'. However, these days many students work part-time jobs and already have their own wheels.
Millennials also known as Generation Y also know that learning to drive and getting cars can open-up far more job opportunities. This means this age group either buy or save up for vehicles as quickly as possible.
But of course, 17-24 year olds are the age group most likely to buy second hand vehicles rather than new cars. This makes private number plates even more attractive. It means they can put their own identity on a car, after probably being restricted on make, model and colour choices due to financial constraints.
Quick gift
If you or someone in your family has a graduation or key birthday coming up, don't be put off if the date is just around the corner. We can quickly help you to find just the right personalised number plate for your special gift, and most registration transfers take as little as 10 days once we have the right documentation and payment. We also offer low rate finance on all purchases over £250 so you can spread the cost up to 3 years if you wish.
We have millions of combinations to suit all important birthdays such as 17, 18, 21, 40, 50, 60, 70 and 80. And even if its for a 90th or 100th birthday we can arrange that too. Cheap personalised number plates are an appropriate and welcome present for all ages!