While many people are keen to find the perfect personalised number plate, sometimes good things come to those who wait. Just this week, Celtic fan Jordan MacArthur of Yoker, snapped up a long-awaited Hoops themed plate.
With Celtic FC having won the European Cup in 1967, the newly released plates were the ideal choice for Jordan. With many British clubs, teams and athletes having secured victories in recent years, there have been increasing numbers of people opting to pay tribute to them via a personalised plate.
New 67 plates make the perfect present
Of course, cherished number plates aren't just popular amongst sports fans. Many people choose to commemorate birthdays, anniversaries and special events with a unique registration.
With the DVLA issuing new 67 plates this month, ahead of September's new car releases, now could be the ideal time to purchase private number plates. For people with weddings or big events taking place in 2017, the new range of plates could be the perfect way to create a permanent and long-lasting reminder.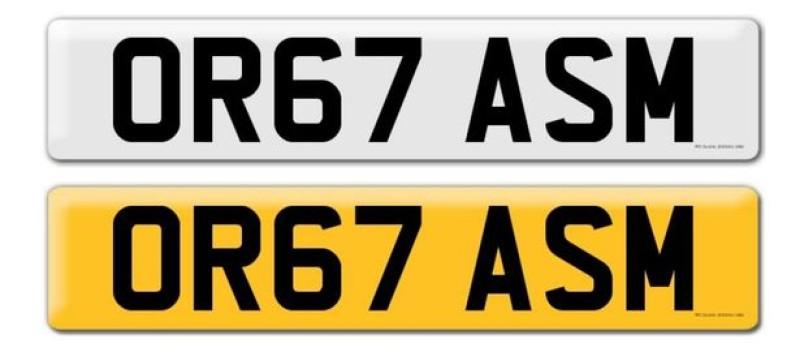 While some people are wary of buying a personalised number plate because of the registration requirements, it really is a simple process. If you're unsure how private car registrations work, why not access expert help today?
In most cases, registration transfers can be completed in as little as 10 days so there's still time to find a bespoke 67 plate to celebrate an upcoming graduation or birthday.
Unique plates without breaking the bank
Looking for a cherished number plate but are worried about the cost? There's no need to be. Cherished number plate bargains are readily available and are often seen as a viable long-term investment. If you're after 67 DVLA number plates which are unique or pay tribute to a certain team or even a well-known band or artist, you may be surprised at just how affordable they are. We even offer low rate finance on number plates to spread the cost over 1, 2 or 3 years.
To search for your new private number plate or to find out more about registering a unique plate, why not contact us? With almost 25 years experience and over 150,000 personalised registrations sold, we'll be sure to find you the perfect personalised plate.