Valentines Day or The Feast of St Valentine has been celebrated for hundreds of years although it is not classed as a holiday. It was first associated with love and romance in the 11th or 12th century although it wasn't until the 18th century that the tradition of buying cards and gifts became popular. Keys were also popular gifts as it was thought that a key represented a romantic symbol to unlock a suitors heart.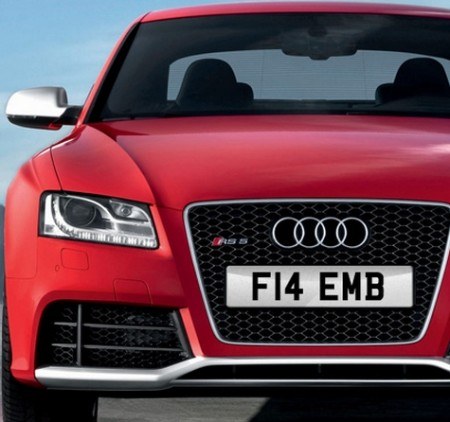 Valentines day gifts are always very predictable like chocolates and flowers, but have you thought about a personalised number plate for that special loved one? We have over 40 million personalised registrations available with a vast majority for sale for only £150 plus VAT and transfer so they wont break the bank on the 14th February
One of the nicest style of registrations to give start with F14 to represent February 14th. For example, F14 EMB would be a wonderful gift for Emma Louise Brown and it will last a lifetime with a memorable story attached. LOV and LUV registrations are also great alternatives if you can find them although they aren't quite so personalised.
Valentines day Gifts.
There are literally thousands of options to consider and other great ideas include using both sets of initials such as PB04 EMB (PB for EMB) that we have for sale at just a few hundred pounds plus the transfer fee or why not think about using a "KISS" registration such as K155 DJV. KISS registrations start at less than £300 plus VAT. Another popular style is when the registration starts with an "X" to represent a kiss as well. There are endless combinations and there's surely one to suit.
Personalised Registrations are perfect for Gifts.
Theres still time to arrange a super personalised registration in time for your Valentines Day gifts. Just call us on 01639 888833 and let us search through millions of available combinations for you. Its a gift that will last a lifetime.
Valentines Day Gifts stories
If you have a great Story about a special Valentine Day gift that you have received, why not share it with us. Email us at [email protected]