For many years, personalised number plates have proved hugely popular. They're a great way of adding personality to your car and truly set it out as one-of-a-kind. They're a status symbol showing that you are far beyond just an average road user. And adding to that, they're chic, stylish and individual.
What number plates should you be looking at in 2017?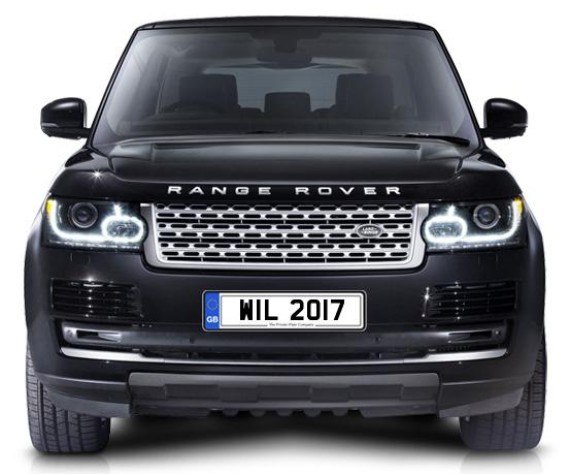 For something that truly marks out the year (and even better for you if your name is William or Will), there's "WIL 2017" - it couldn't get clearer than that about why you opted for this plate.
If you want to be more discreet, there's always the possibility of combining the year with your initials - perhaps "17 GV" if your name is Graham Vaughan or "17 PU" if your name is Polly Underwood (or any other name variations by these initials!). You could also go for "17 BU", "17 DU" and "17 HRC" among others.
Brexit number plates
2017 may be the year that Brexit is swinging into full action, but if you still want to show your support towards the European Union, there's always "14 EU" or "20 EU" that you could opt for. And if your initials match "EU" then even better - it's a double whammy meaning.
Royal title number plates
It's also the year that marks Queen Elizabeth's Sapphire Jubilee. As such, why not opt for a number plate that celebrates the monarch - or sets you apart as a queen or king in your own right? With HRH representing His/Her Royal Highness, it'll be as regal as it gets. Options include "7 HRH", "555 HRH", "315 HRH" - and if you want to include the year too, there's the option of "G17 HRH", "F17 HRH" and "W17 HRH" amongst others.
You may want to use your number plate as an opportunity to show how savvy you are with 21st-century street talk and in that case, there's always the option of having 'BAE' on your car number plate. Bae is a word used to denote when someone is a person's boyfriend or girlfriend. You could have 'J17 BAE' to mark both your relationship status and the year (particularly good if it's for an anniversary) or others include 'J40 BAE', 'J22 BAE', 'J50 BAE' and 'J33 BAE' - these are all great if you want to use it to celebrate a special birthday too.
Get in touch with us today to find out how we can help you find the personalised number plates you want.